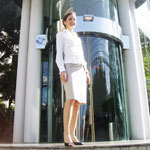 Entrance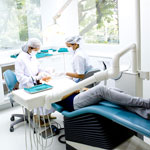 Dental Service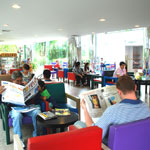 Waiting Area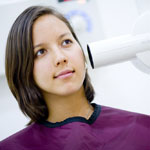 X-ray
QUALITY AND DENTAL SERVICE EXCELLENCE

We are pleased to welcome you to our hospital and thank you for selecting us to care for your dental needs. We have been providing quality dental services for patients for over 20 years. Our commitment is to provide you with the excellent dental care possible and help you to keep your teeth for a lifetime in a comfortable, relaxed and peaceful environment.

During your first visit, you will receive a dental check up, panoramic x-ray and treatment planning at the Oral Diagnosis Department and will be referred to dental specialists for professional teeth cleaning, composite white filling, teeth whitening, ceramic veneer, inlay, crown or bridge and other dental treatment as necessary. We will discuss a treatment plan that is suitable to you.

We take the time to understand your specific requirements and create an individualized treatment plan that meets your needs. We offer complete dental services that address the concerns and needs of yourself and family. From general preventative care to cosmetic and implant dentistry, we are confident you will receive the high quality dental treatments in our welcoming hospital.
INFORMATION

Our Hospital
Open since 1990
6 Floor(s) and Basement
85 Dental Specialist(s)
88 Dental Assistant(s)
10 Administration(s)
5 Patient Relation(s)

Patient
60% Foreigner(s)
40% Thai(s)

Dental Instrument
24 Sirona Dental Unit(s)
1 Sirona Panoramic X-ray
6 Sirona Periapical X-ray(s)
1 Microscopic Endodontics

Dental Hygiene
3 Getinge Autoclave(s)
2 Sirona Autoclave(s)
1 Dac Universal
1 Dac Professional

Dental Laboratory
1 Master Dental Technician
25 Dental Technician(s)
26 KaVo Work Bench(s)